Every few weeks our companies change up their products: new styles, better colours, more comfort. And others are discontinued. Today I will show you two new products – a vinyl plank floor and an engineered wood floor!
Synergy XLE (vinyl plank):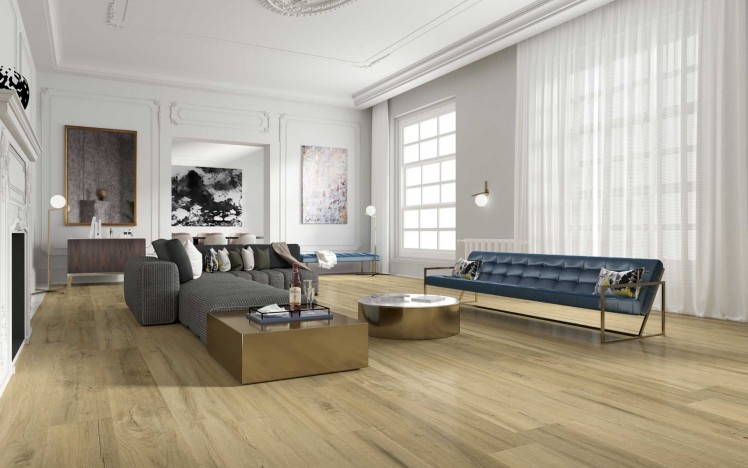 Synergy XLE is an innovative 100% waterproof floating floor. Synergy's engineered luxury vinyl planks and tiles are DIY-friendly, featuring an effortless interlocking system that can be installed over most existing subfloors. While many vinyl plank boards reach from 5″-7″ in width, Synergy XLE is 9″ wide and 72″ long!
Each plank has an impact resistant surface layer coated with a high quality urethane finish to prevent staining and scuffing. Each wood look is created with registered embossing and the small bevels on each side is a full colour-match to each plank. Subfloor irregularities are covered up by the rigid core and the attached cork underlayment is ideal for comfort and added sound insulation. And it has a lifetime residential warranty!
Context (engineered wood):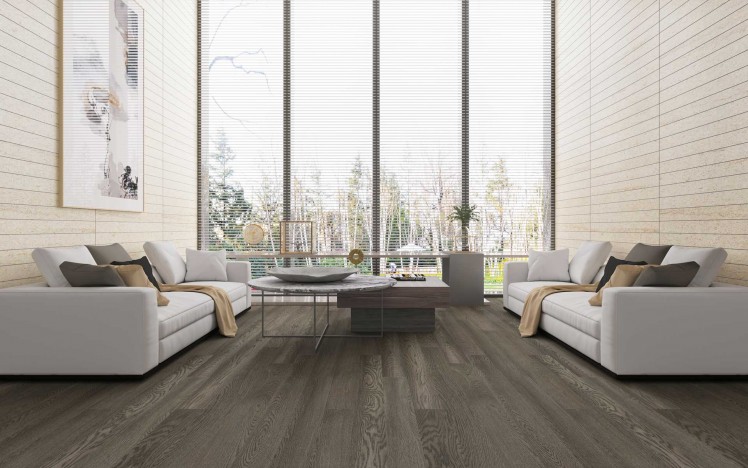 Engineered wood has become incredibly popular due to it's ability to handle moisture better than the real thing. Compared to the 2.5″ boards of hardwood, an engineered board can be up to 7″ wide! Context, by Laurentian Hardwood, is a 5″ wide board ply-core engineered construction handles moisture changes easily. The European White Oak comes in eight styles with a durable, ultra-matt urethane finish overtop of a wire brushing.
For those of you who love a dark wood floor – Context has a wonderfully dark floor without the shine that promotes footprints!
Each board has four-side micro-bevels, can be easily installed by glue down, floating or staple down and installed on any level of the house. Plus, it has a 25 year residential warranty.
Be sure to check out these products and more at Stirling Carpet & Flooring. Our team is ready to help you find the floors you need! Call now for a free measure!