Spring has finally sprung in our area (hopefully) and people are heading out of doors. Backyard trampolines are up and lawn chairs are dragged out of the garage. It is time for outdoor living.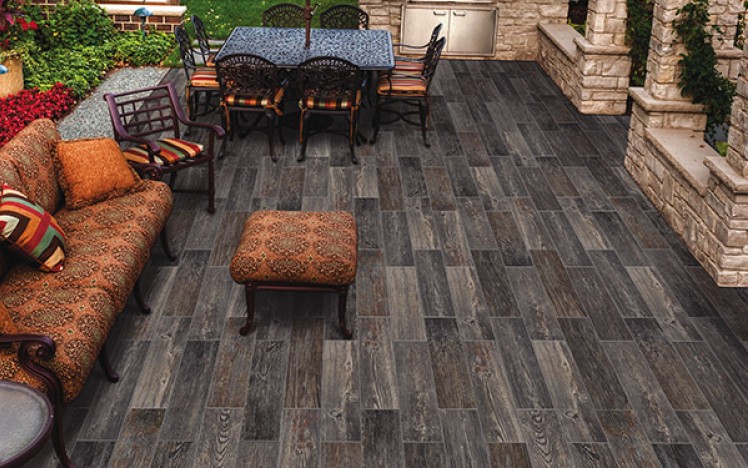 If you were to wander through the showroom at Stirling Carpet & Flooring, you would see a wide range of tile which are frost resistant, or, in other words, available for outdoor rooms. While being made of ceramic or porcelain, many have the look of concrete, or marble, while others portray wood.
Photo by David Thorne Landscape Architect
Of course, with any landscaping or backyard designing, please consult a professional to make sure your subfloor or base will withstand changes in temperature and the weight of any tile. With the proper setup underneath, a wonderful 3-season room could last for years to come.
Take a look at this room below – a sliding door separates the outside from the in, and yet the tile floors are continuous, taking away from the partition. You will see this in many of today's pictures.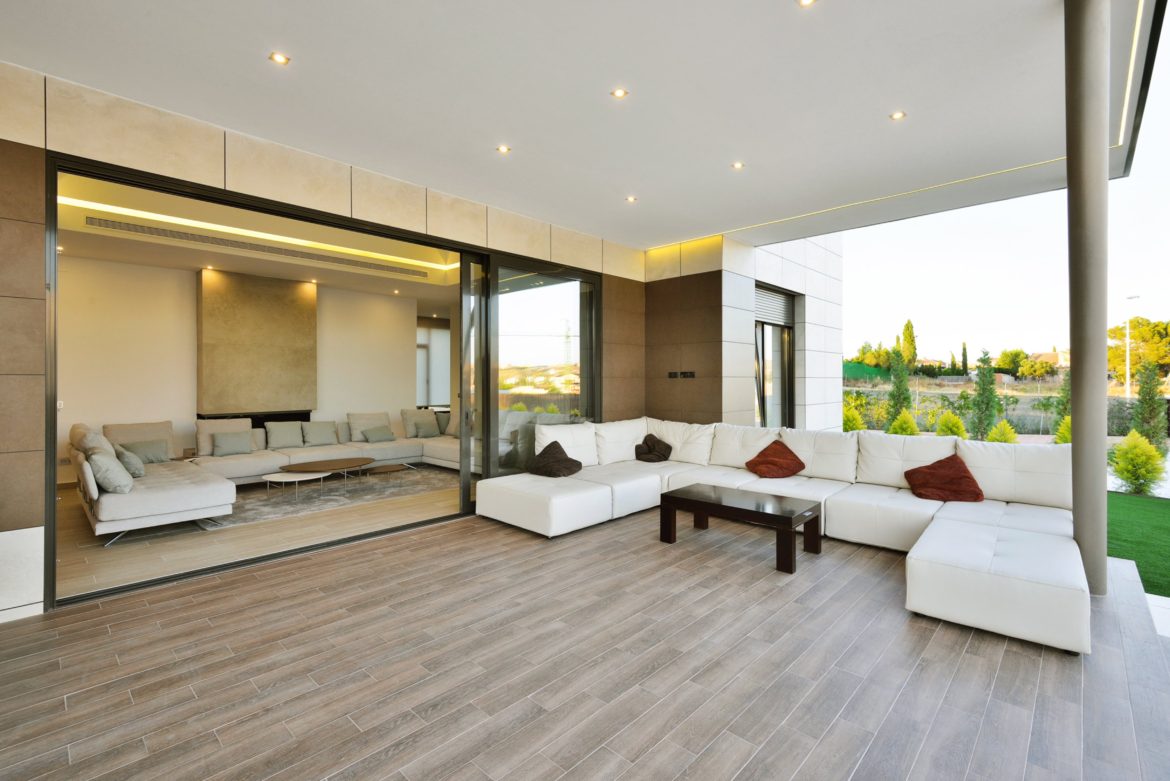 Above, the outdoor dining area is built on 12″x 24″ porcelain tile. The high gloss shine is beautiful! Below, ceramic can really replace hardwood planks for your floors. Totally ecological, the Cottage collection evokes the beauty and warmth of Mediterranean woods while offering the great durability and easy care of porcelain.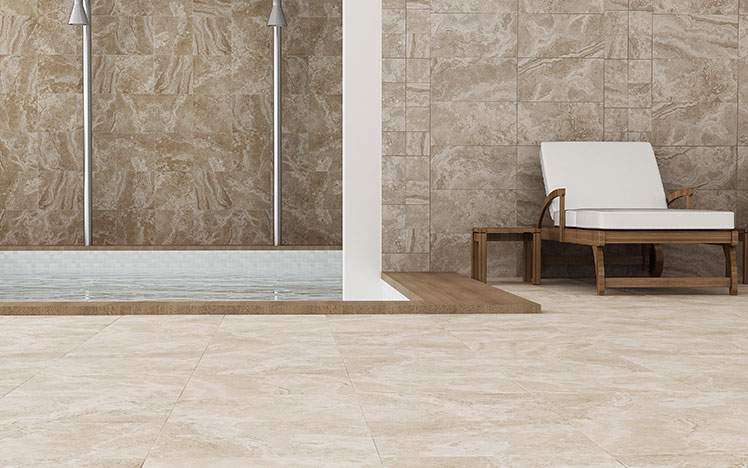 Large 24″x 24″ tile can be a great way to add depth and strength to a large living area. Above you can see variety in the tile sizes on the wall, while the floor is a steady 24″x 24″. Below are two Centura examples: 32″x 32″ Kingstone tile and the blue/beige Pedra tiles, 24″x 24″.
Pedra is a 20 mm thick outdoor tile that stands out from the crowd with its beautiful colours and rich textured finish ideal for creating a terrace or pool area.
As you plan your back yard/patio rooms for outdoor livinng this summer, be sure to check out our products on our website. There are many more tile made for outdoors than posted here. Feel free to make an appointment at the store for samples as well.
Happy planning!